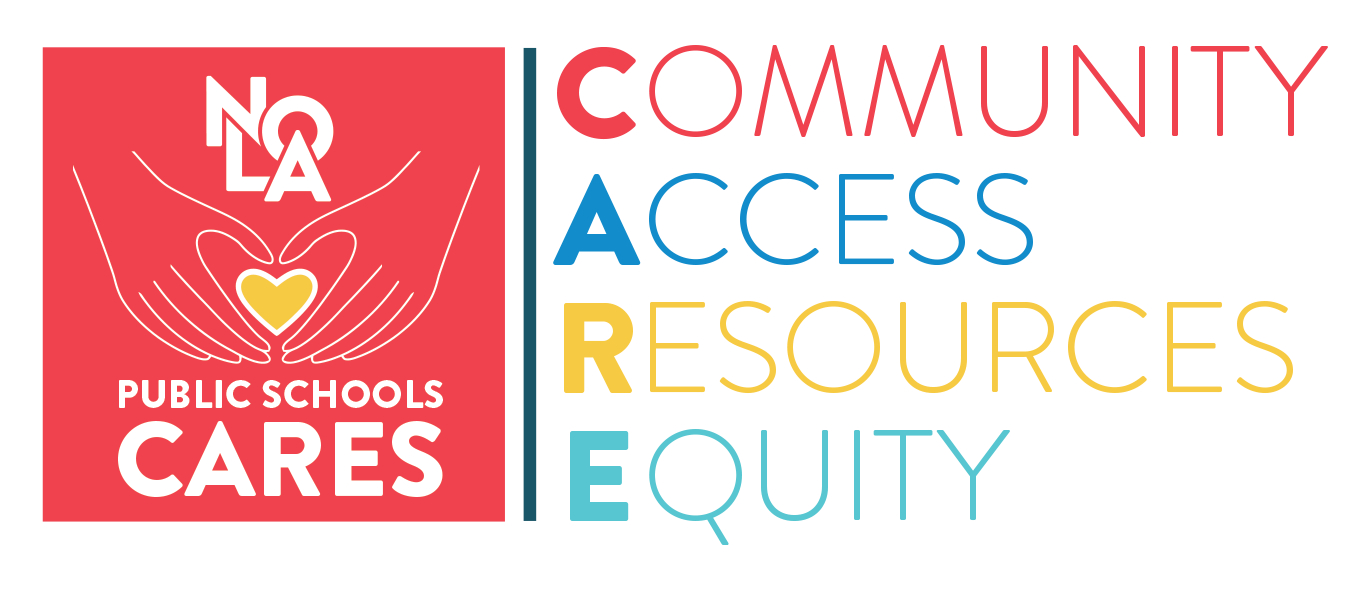 NOLA-PS CAREs is our Community Access to Resources and Equity designed to prioritize mental health, literacy, social justice, workforce development, and trauma informed practices.
Our focus for NOLA-PS CAREs this school year will seek to marshal mental health resources, literacy, social justice, and career development under a single umbrella and create a federation of support services by:
Creating opportunities for resource sharing for schools and families
And establishing CARE Ambassadors to help families.
The NOLA-PS CAREs initiative will also encourage our families, educators, and staff to engage in self-care through CARE Fairs. Stay tuned for more information about our kickoff CARE Fair this Spring! We invite you to visit this page periodically for more updates about NOLA-PS CAREs.