School Directory
Search through our schools and get the info you need.

OPSB TV
View live broadcasts, OPSB TV Archives, and videos from past School Board Meetings

Enroll
Enroll your student in a NOLA Public School

Child Search
Request an appointment for child screening / evaluation.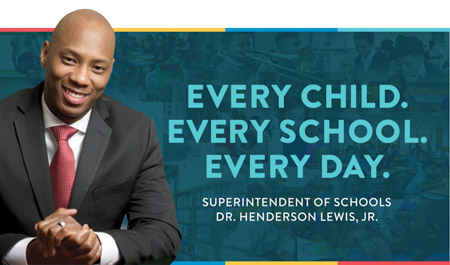 The arrival of students to campuses across our community of schools this month marks the end of summer break and the exciting start of the 2019-2020 academic year. I hope that this is a great year for all schools in NOLA Public Schools (NOLA-PS) and that we all make the most of new opportunities to better serve our students and families.
I would like to share a few highlights from the summer that we have accomplished in collaboration with our schools and partners to prepare for this school year:
You can be the teacher that creates opportunities. In New Orleans, you will be surrounded by students full of possibility, work alongside dedicated teammates, and make a difference doing work you love. Head to teachneworleans.net for more information.
Thrilling Times Ahead at Carver High