New Orleans Public Schools have led a dramatic increase in the number of students meeting academic proficiency standards and the performance gap between students in Orleans Parish and Louisiana as a whole has dramatically decreased over the last 14 plus years.

Despite these gains, additional progress is needed. Every student in New Orleans deserves equal access to high quality schools where their interests will come first, where they and their families will have choice, and where educators will have the tools and support they need to be successful. The Orleans Parish School Board Request For Charter Applications will begin in December. If you are interested in applying, please submit a Letter of Intent and a Charter Applicant Eligibility Form. Please find the Spring 2019 Charter Application below as a reference, however, please note that the LDOE updates the application annually, and thus this application will change prior to applications being received by the OPSB.

Spring 2020 RFA Cycle
NOLA Public Schools will be hosting an information session next week for interested applicants to learn more about the process, timeline, logistics and have an opportunity to ask questions. Attendance at one of the sessions is mandatory for applicants in the NOLA Public Schools Charter RFA process. If you are not able to make one of the scheduled times, please contact Kristine Barker (kbarker@nolapublicschools.com) as soon as possible.

When: January 15th from 10:00 – 11:00am and 5:00 – 6:00pm (identical sessions, attendance is only necessary at one)
Where: Orleans Parish School Board building, 2401 Westbend Parkway, Board Room

Interested applicants can now submit a letter of intent and eligibility documents through the Edlusion portal. The letter of intent and completed eligibility requirements must be completed by January 17th at 5:00pm central time. NOLA Public Schools staff will process eligibility determinations on a rolling basis.

Please select the link below and select 'New User Registration' to begin the submission.
https://nola.edlusion.com/application/initiate?id=9

For assistance with the Edlusion Portal, please see this user guide.

Spring 2020 Charter RFA Full Application

School Development Overview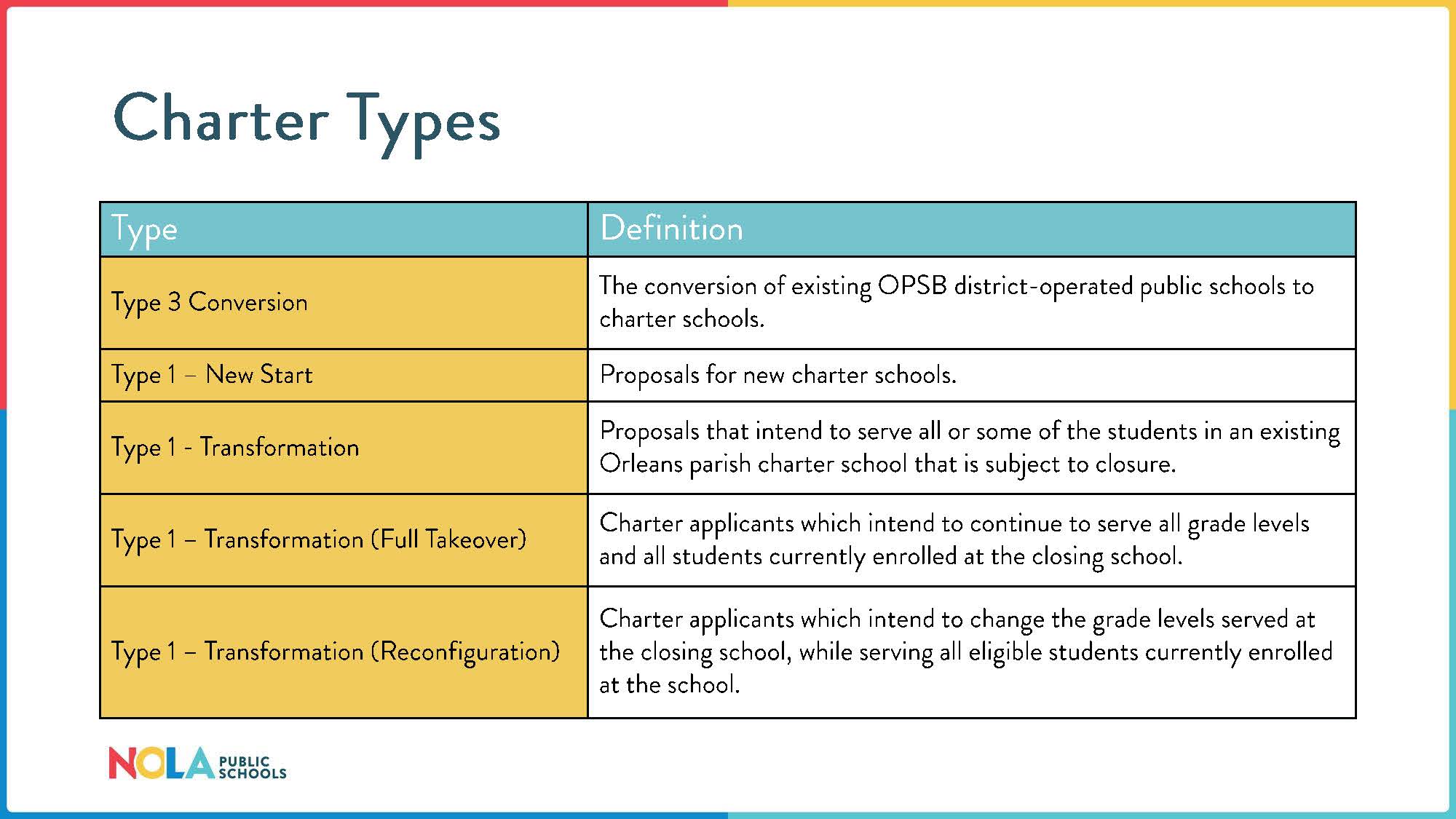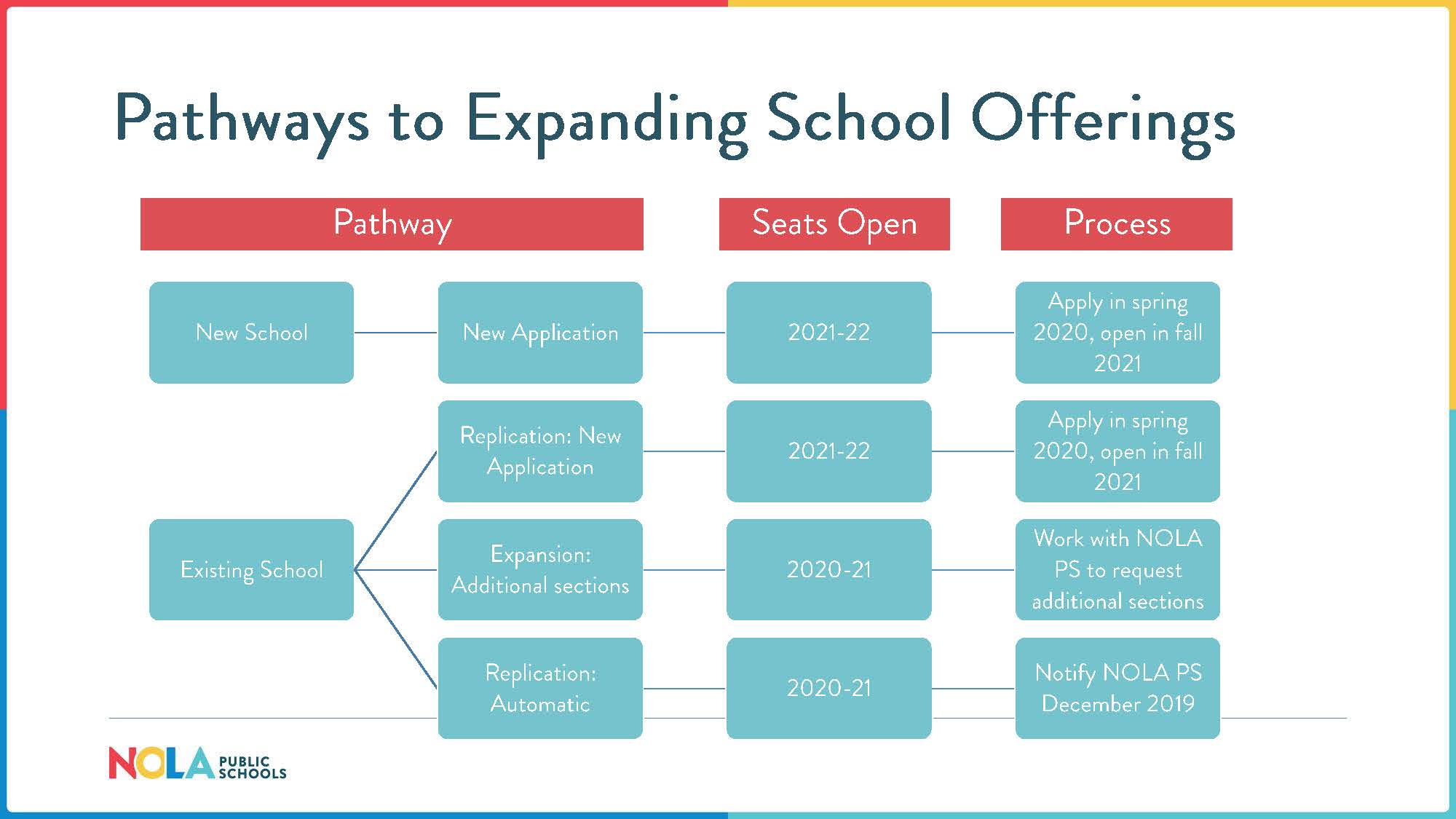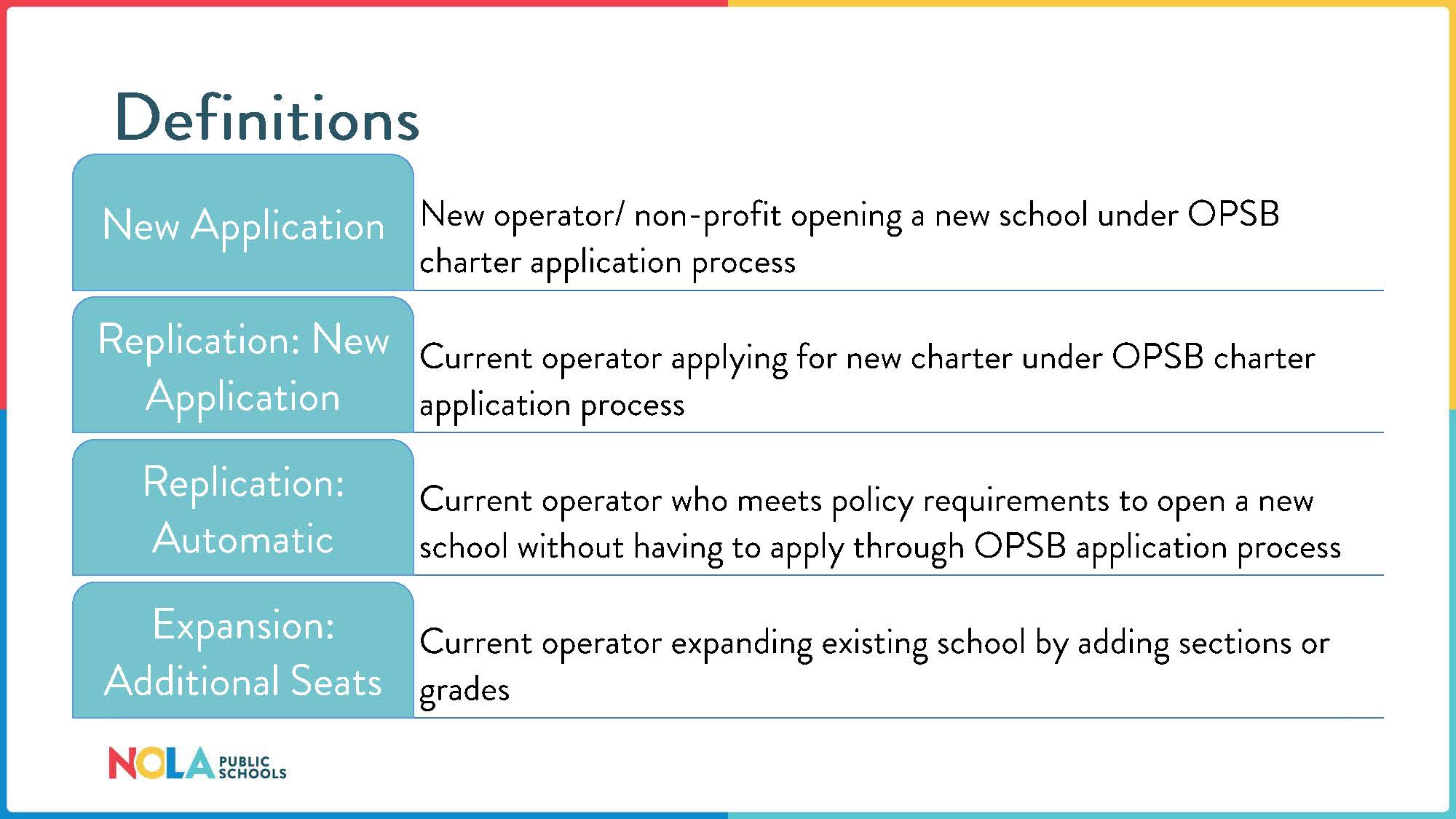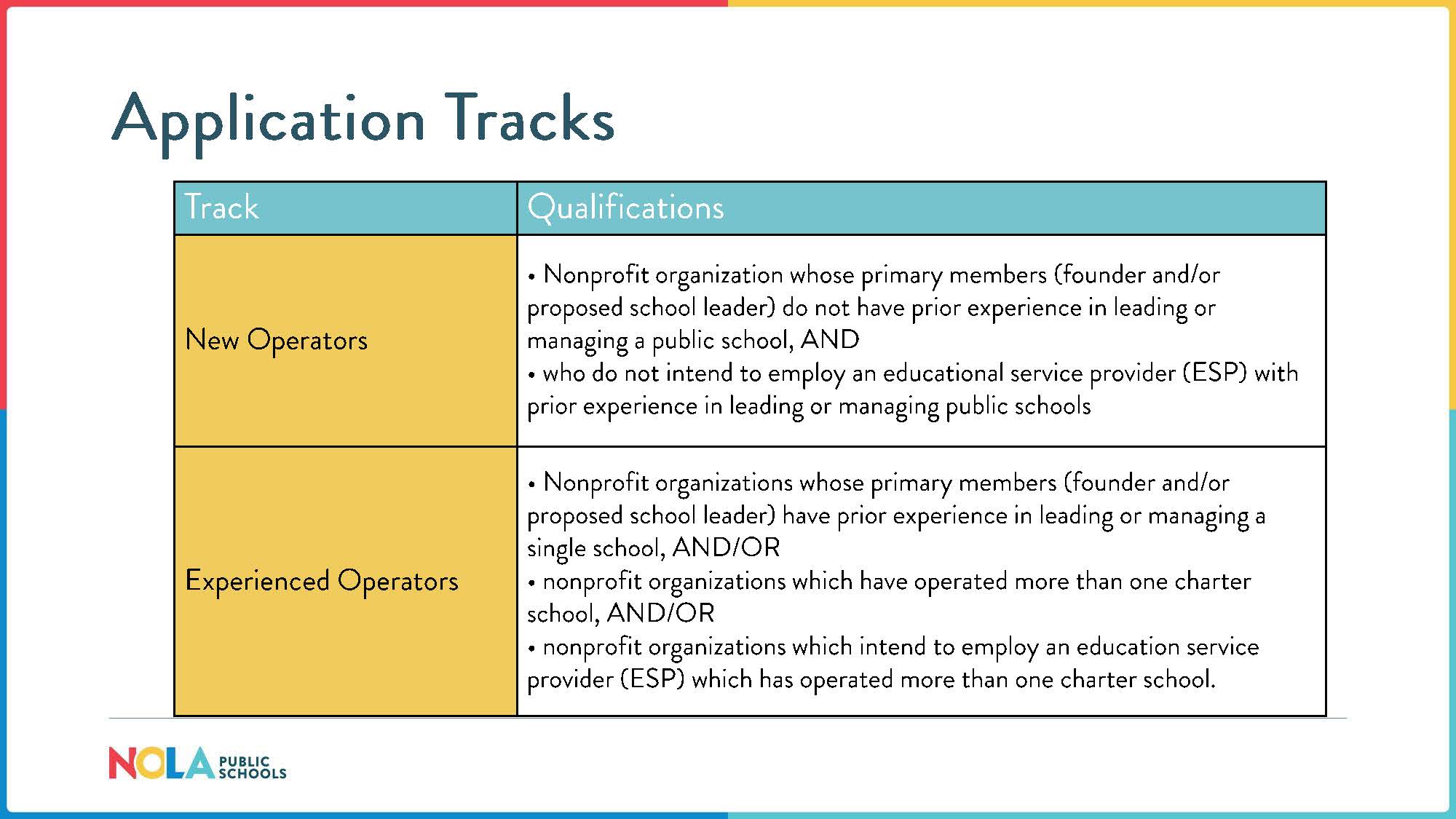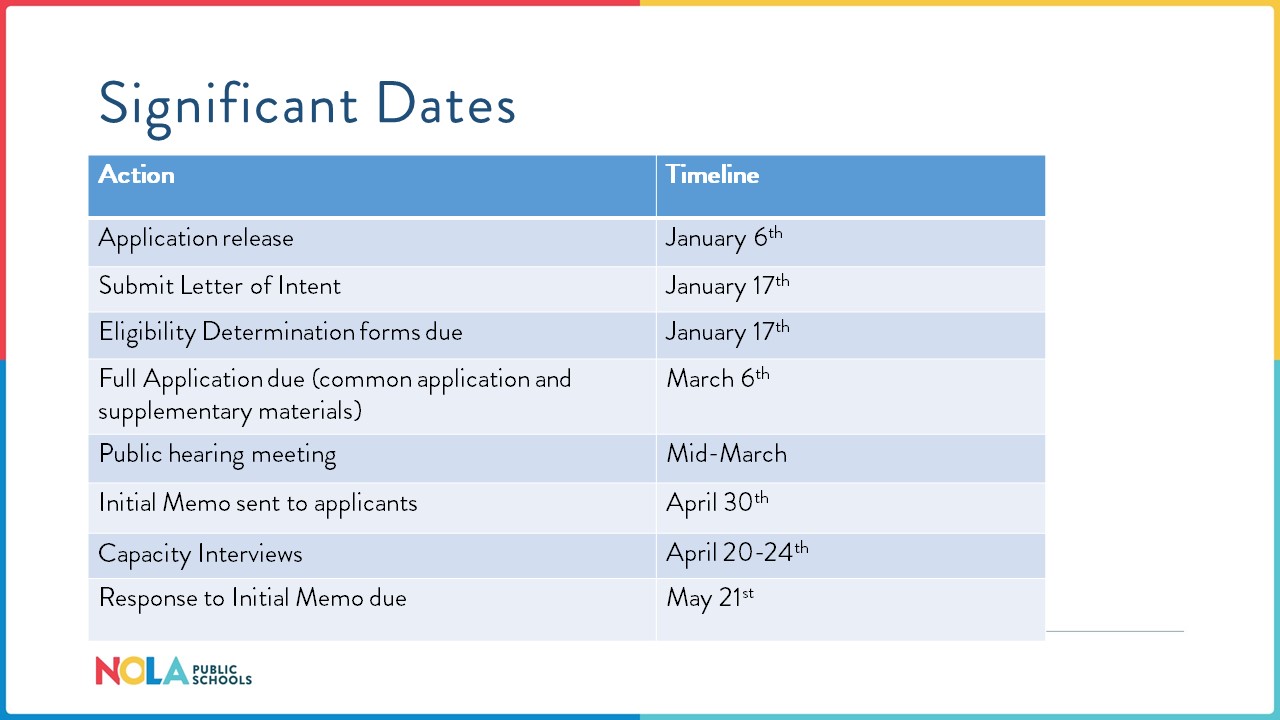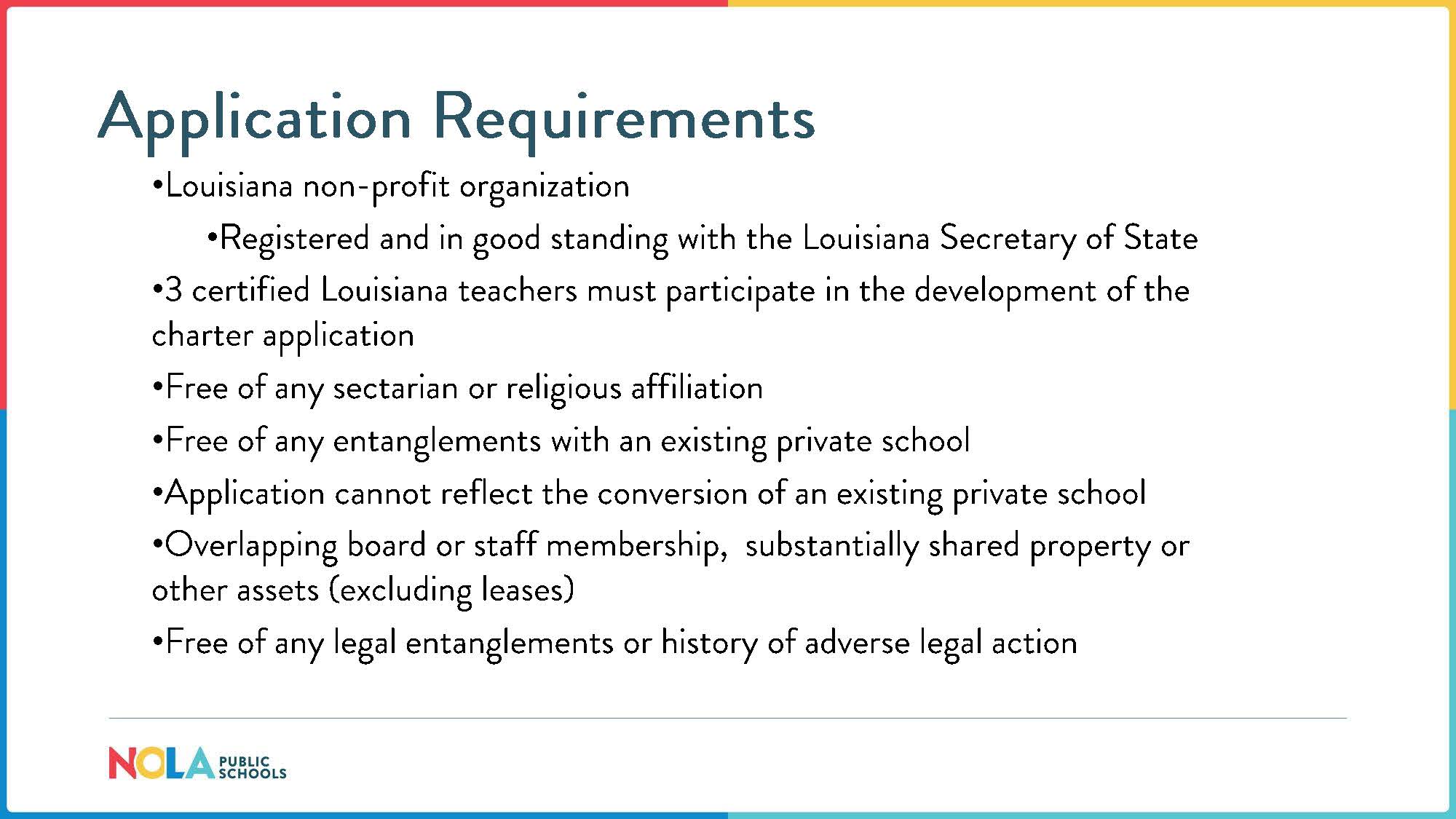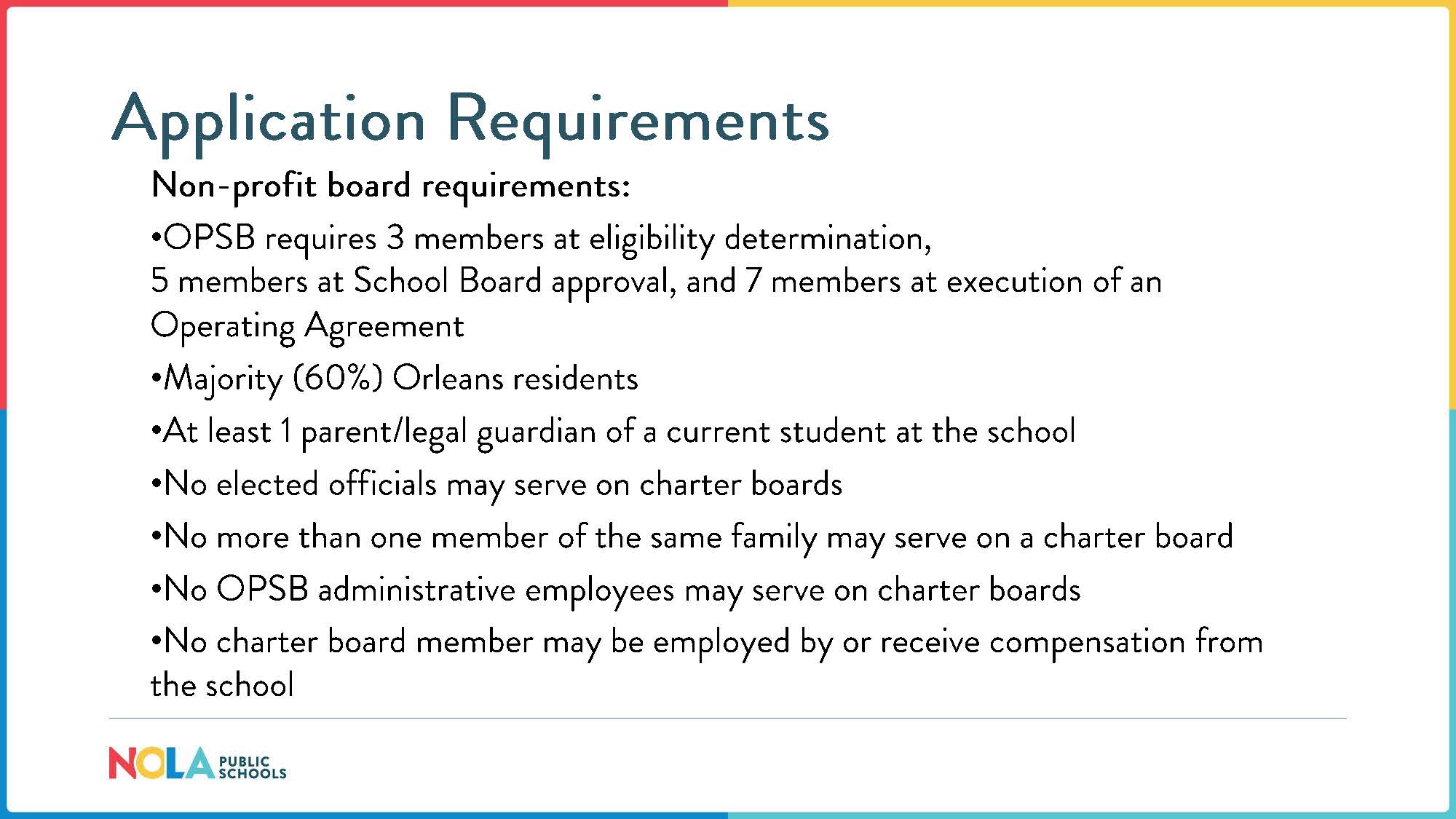 Start a Charter School
District Primary Contact
For any questions regarding opening a charter school in New Orleans, and/or the application process, please contact Kristine Barker, kbarker@nolapublicschools.com.