New Orleans Public Schools have led a dramatic increase in the number of students meeting academic proficiency standards and the performance gap between students in Orleans Parish and Louisiana as a whole has dramatically decreased over the last 14 plus years.

Despite these gains, additional progress is needed. Every student in New Orleans deserves equal access to high quality schools where their interests will come first, where they and their families will have choice, and where educators will have the tools and support they need to be successful. The Orleans Parish School Board Request For Charter Applications will begin in December. If you are interested in applying, please submit a Letter of Intent and a Charter Applicant Eligibility Form. Please find the Spring 2019 Charter Application below as a reference, however, please note that the LDOE updates the application annually, and thus this application will change prior to applications being received by the OPSB.

District Authorizing Priorities
The Orleans Parish School Board regularly adopts a set of district authorizing priorities to guide its charter authorization process. These priorities outline what the district seeks in operators to expand high-quality options for families. Setting clear District Authorizing Priorities informs recruitment strategies for new operators and expansion of existing operators; provides transparency in the charter application process of the district's objectives; and informs the Superintendent's decision to approve new schools.
Spring 2020 RFA Cycle
Interested applicants must have submitted a Letter of Intent and Eligibility Documentation by January 17th, 2020. The cycle is now open only to applicants who have approved Letters of Intent and Eligibility Documentation.

Applications will be due on March 6th at 5:00pm in the EdLusion Portal. No extensions will be allowed.

Spring 2020 RFA Evaluation Rubric and Evaluation Information
Supplemental Materials:
Applicants who have approved Letters of Intent and Eligibility Documentation have been provided a link to the application on the EdLusion Portal.

For assistance with the Edlusion Portal, please see this user guide.

Spring 2020 Charter RFA Full Application

Additional Resources
Louisiana Department of Education's Charter Applicant Toolbox
To learn more about how charter schools are approved and NOLA Public Schools' role in expanding high-quality seats, please see the following presentation: School Development Overview

Spring 2020 Submitted Applications

Past RFA Cycles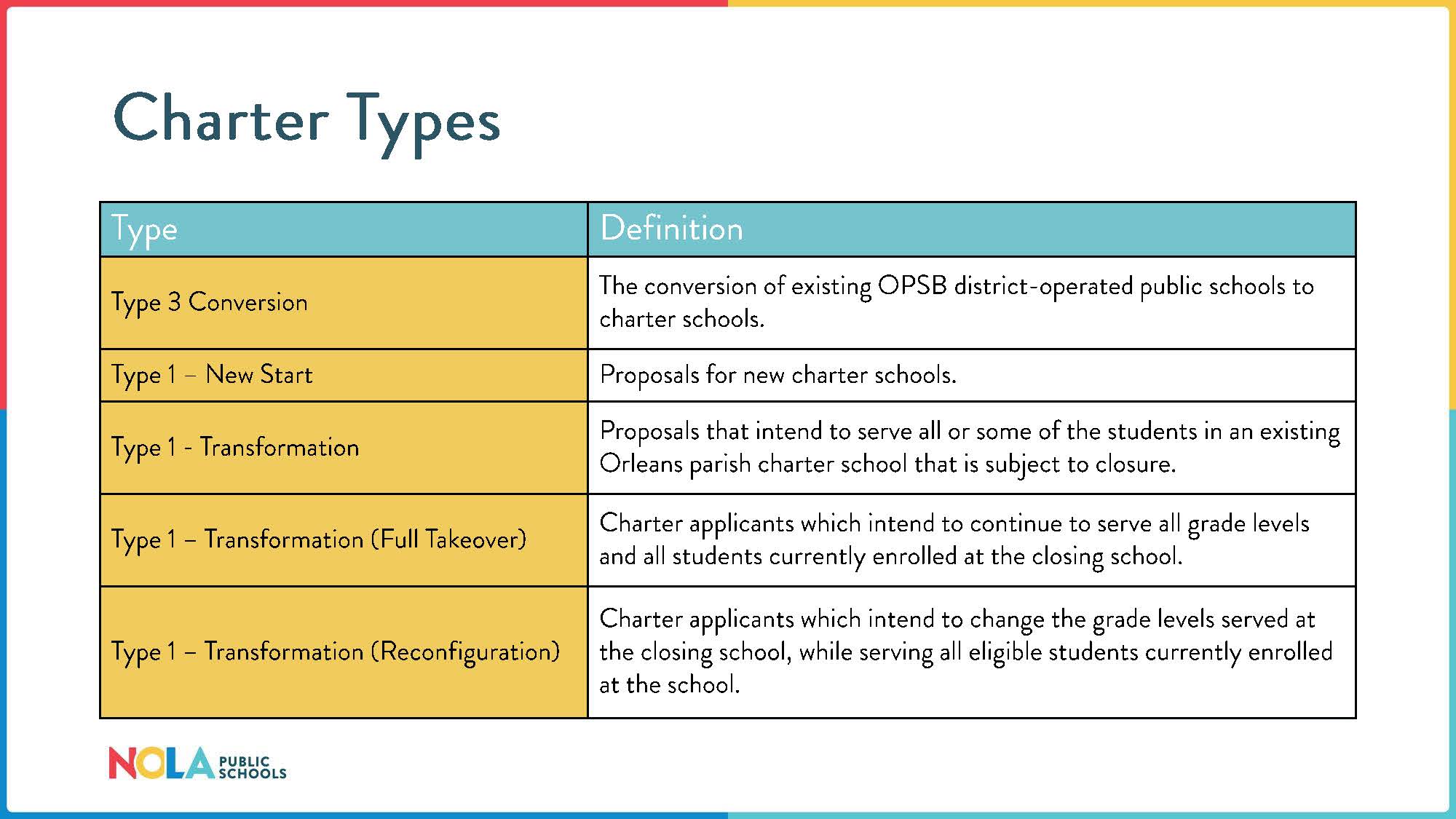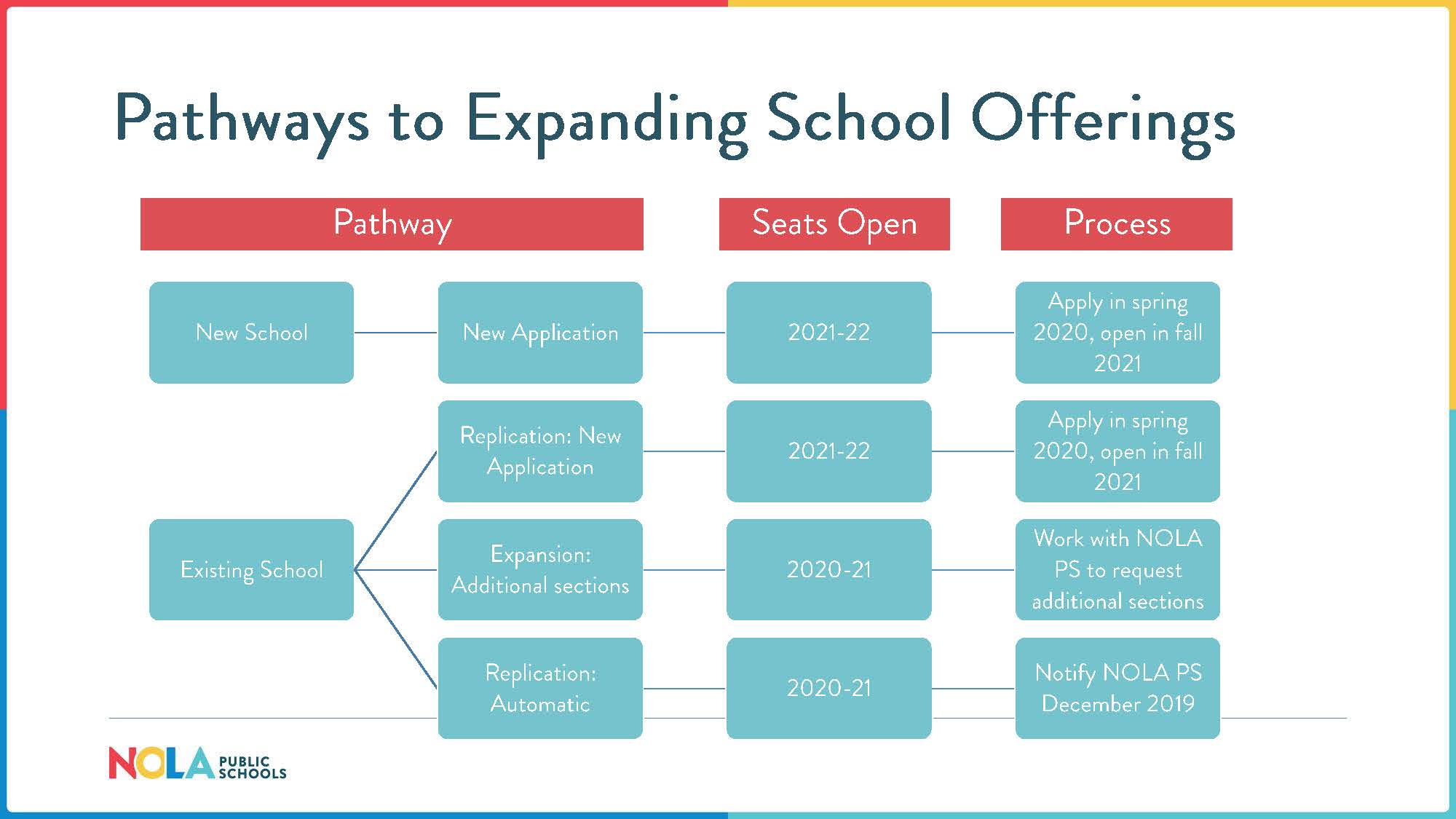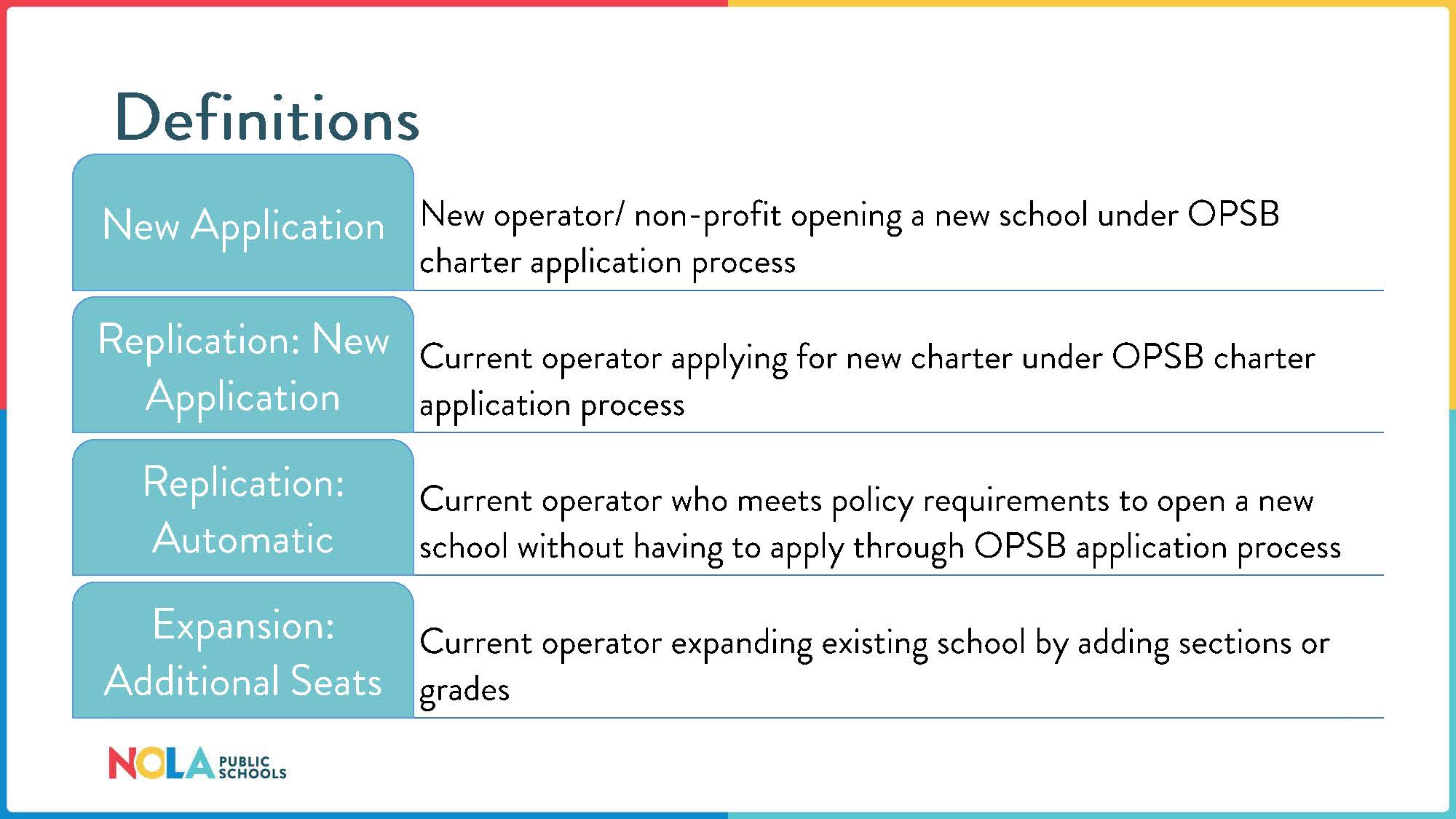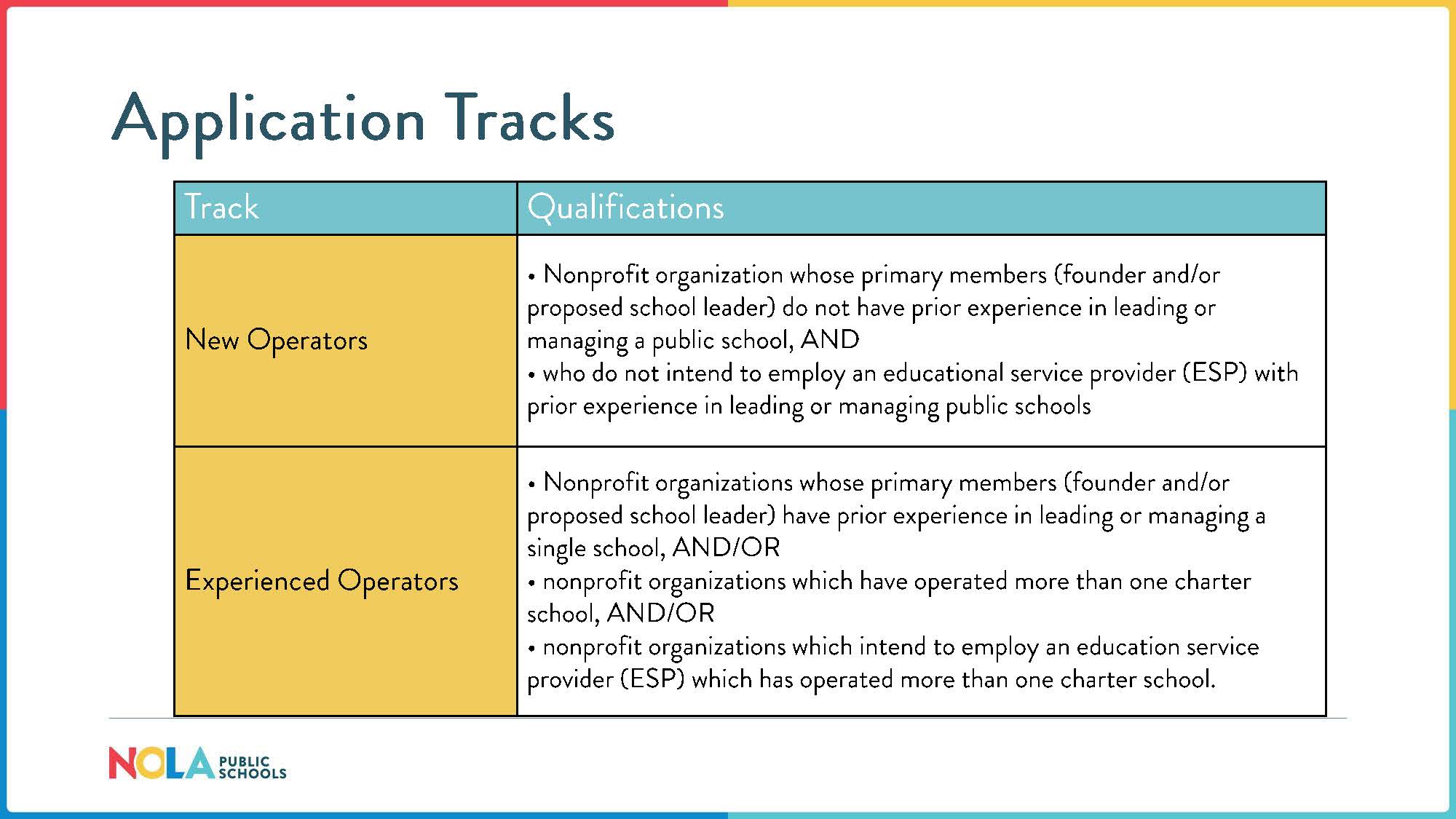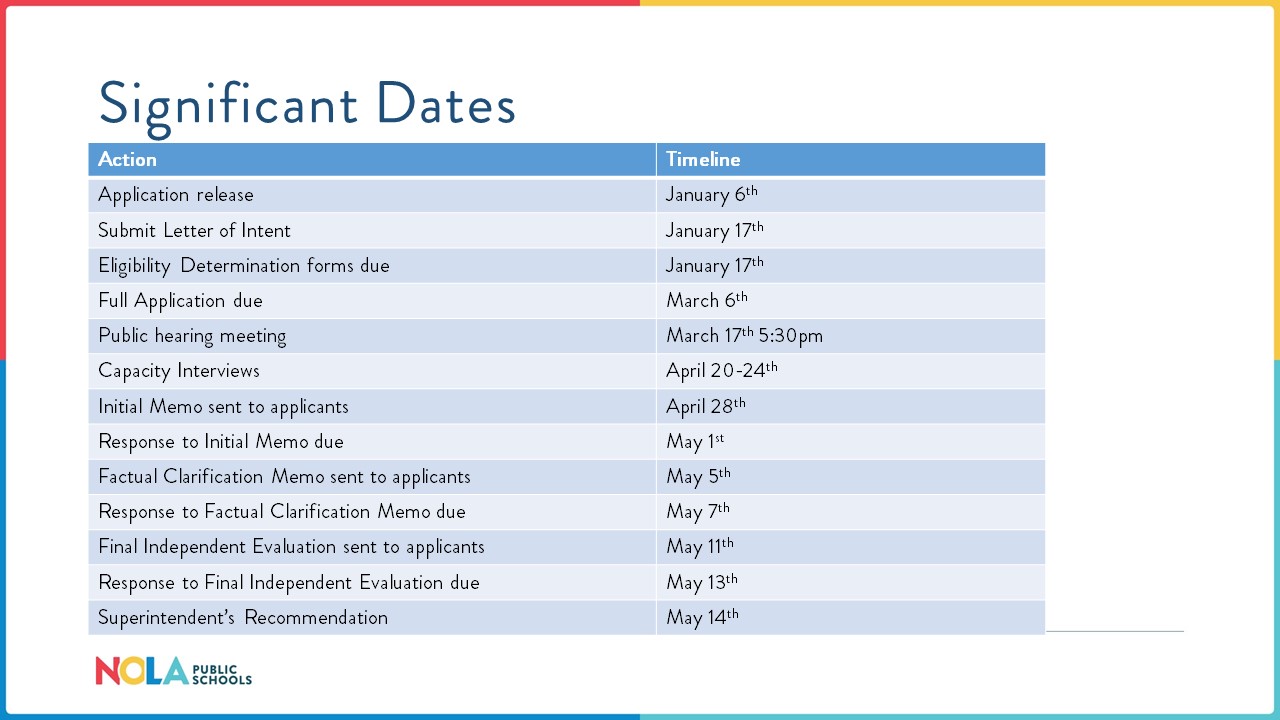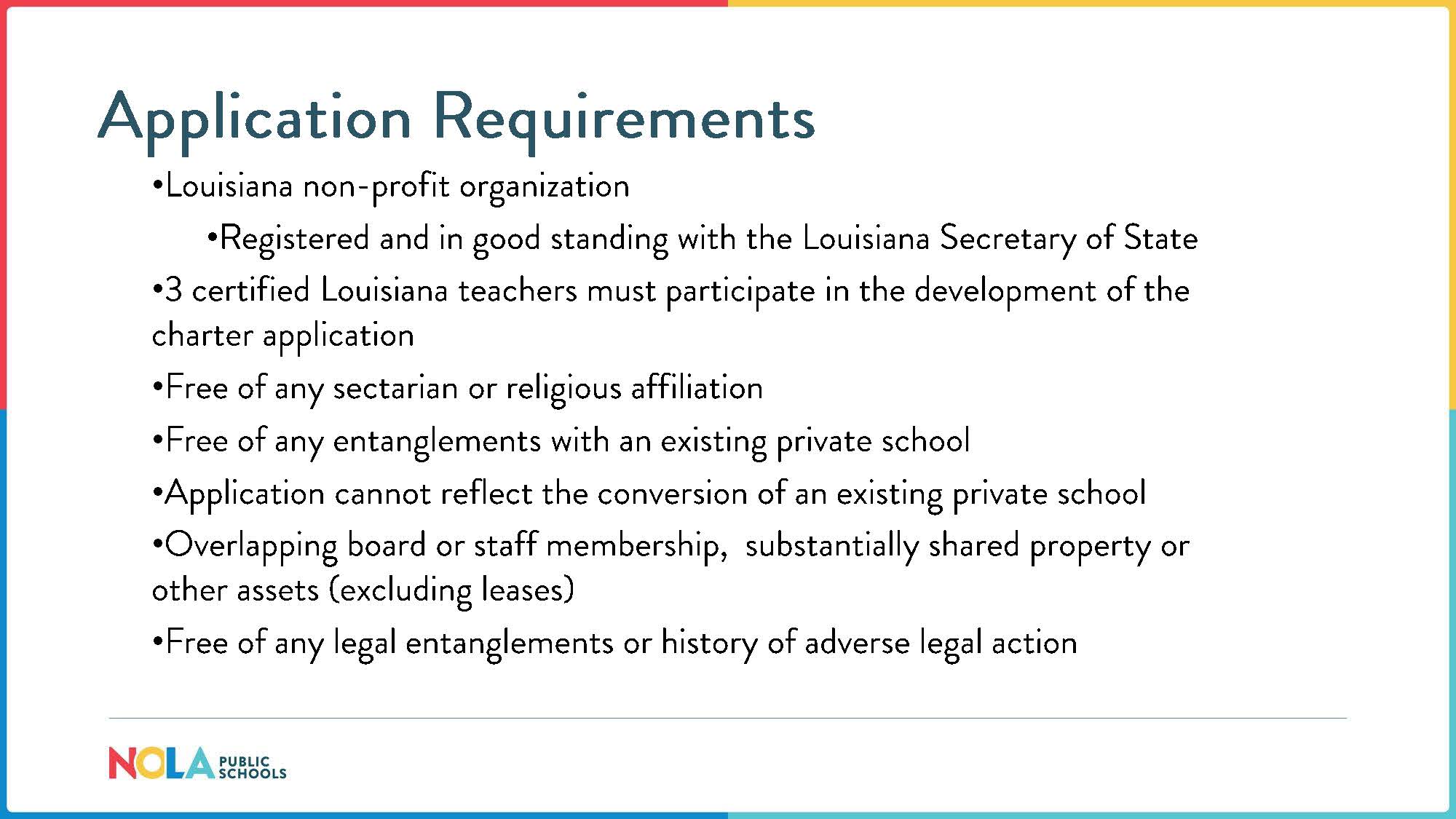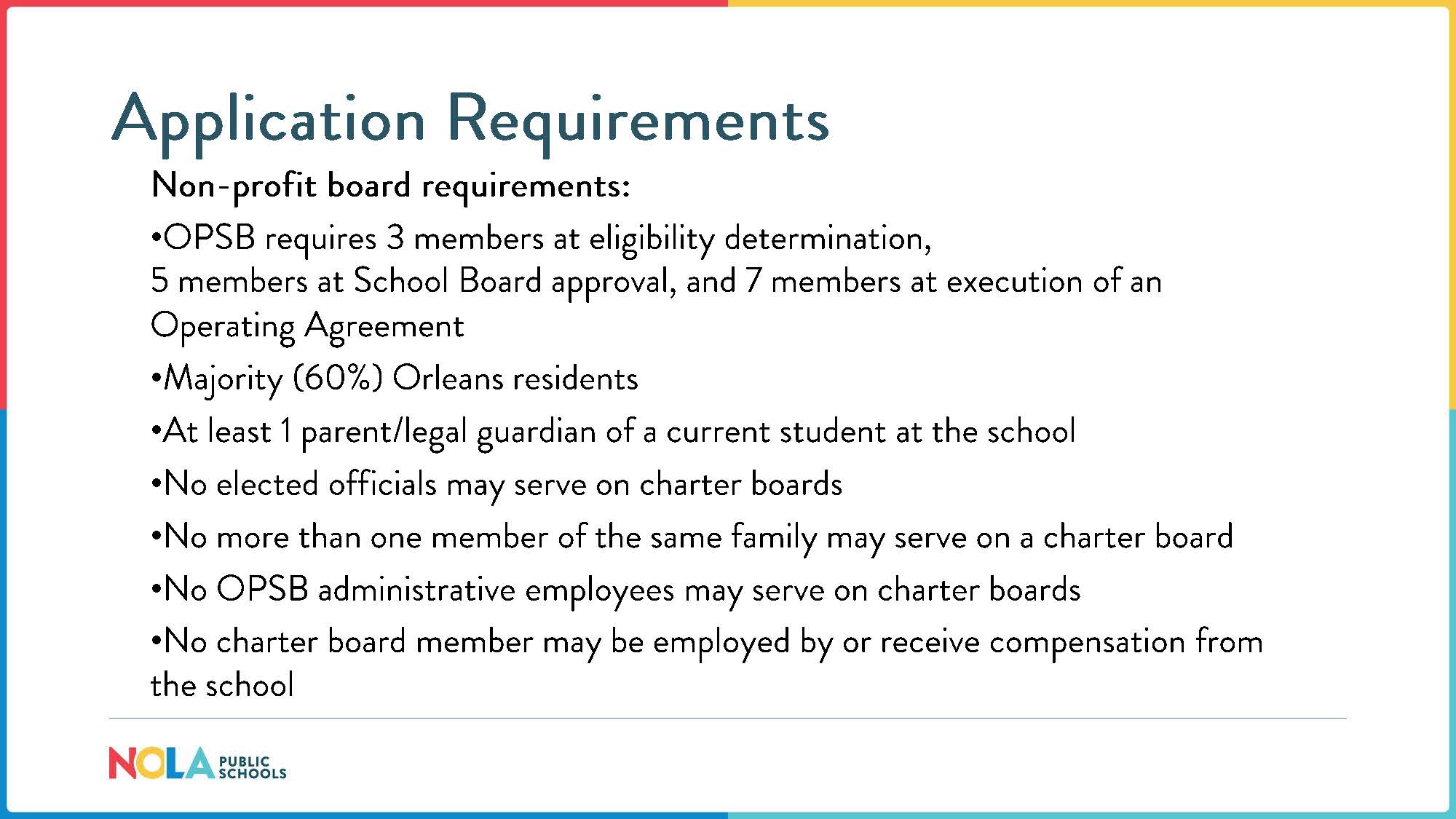 Start a Charter School
District Primary Contact
For any questions regarding opening a charter school in New Orleans, and/or the application process, please contact Dr. Kelli Peterson, kpeterson@nolapublicschools.com.