Details
Dear NOLA-PS Community Members,

As you know, our first priority as a district is to maintain the health, safety and well-being of our students, teachers and staff. Amid rising concerns about COVID-19 in New Orleans, I wanted to share a brief update about how we are coordinating with schools and city officials to keep our students and school communities safe and healthy at this time.

Yesterday, the District presented our proactive coronavirus emergency preparedness plan to the New Orleans City Council Smart & Sustainable Cities Committee. While there are currently no reported cases of COVID – 19 in any NOLA public schools, we are in constant communication with school leaders. We are coordinating closely with local, state, and federal agencies to ensure we have the latest information to disseminate to our school community.

Details
Dear NOLA-PS Community,

I wanted to get back to you as promised by the end of this month with an update on the progress we have been making on school bus safety. As of today, we have received corrective action plans from every school in the district and of the 13 organizations that were cited, five are now in compliance.

As we continue to work to ensure our children get to school and back safely each day, our schools are holding their bus vendors accountable and those vendors are making steady progress to make sure their fleets meet the city's inspection standards.

Looking ahead, we have also made progress in identifying a varied set of individuals, including representatives from schools, city agencies, and bus providers, to participate in a working group whose purpose is to identify long term transportation solutions across the district. This group is planned to convene for the first time on February 7, 2020. I have asked that initial recommendations be provided to me no later than April 17, 2020.

Together we are making progress with our oversight efforts and I remain committed to ensuring our schools are compliant with the city's transportation inspection standards. Our children's lives are too precious to not have 100% compliance on these matters.

In service,

Dr. Henderson Lewis, Jr.

WATCH NOW: NOLA Public Schools Superintendent, Dr. Henderson Lewis Jr,. reflects on the everlasting impact teachers have on the lives of students at the 2020 Extra Yard for Teachers Summit.
Details
Happy New Year!
I'd like to welcome back our students, families, and educators after what I hope was a joyful winter break. At NOLA-PS, we have been busy on a number of initiatives to support student success that we will be announcing throughout the year. Today, I want to update you specifically on our efforts to improve school bus safety..
Details
Orleans Parish School Board Votes for Full Millage Roll Forward
This week, our locally elected school board members took a vital step toward improving our schools as they voted to fully roll forward school millages that will result in the addition of urgently needed funding for our city's children. The new revenue generated will total $325 dollars on average per student per year. It is worth noting that 98-percent of the total funds that come to the Orleans Parish School Board go directly to our public schools. I would like to commend school board members on their leadership and commitment to what is best for our community. This essential decision by the school board means our schools will not be harmed by cuts to state funding while ensuring that our public schools receive critical dollars to better serve students and support teachers.
Details
Now just starting year two under our unified school system, I know we must continue to help share how we at NOLA Public Schools (NOLA-PS) support our 44,000 students and work with our 78 schools. We play many functions, but this time of year, especially as we will soon receive letter grades our role in holding schools accountable is front and center.
Details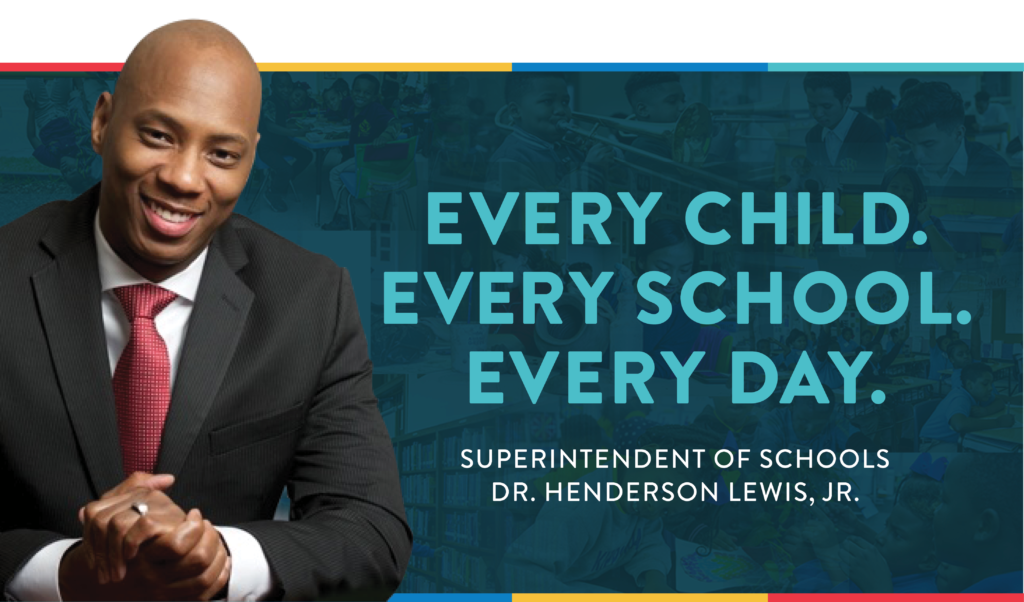 I recently highlighted two NOLA Public Schools (NOLA-PS) success stories in the New Orleans Advocate-Times Picayune Opinions section.
Kayla Francois graduated in 2018 with a TOPS scholarship and just started her second year at the University of Louisiana at Lafayette, majoring in Moving Image Arts and dreaming of her first solo film project. Kayla is a first-generation college student and hopes to inspire other kids to take the same path.
Malik Jackson is another 2018 graduate I want you to know about. In 11th grade, he was uncertain about his future. Then one of his teachers introduced him to a carpentry program through the New Orleans Technical Education Program. There, Malik studied carpentry, earning an industry credential. He now has a stable, well-paying job with a local commercial contractor.