September 2019 : School Is In Session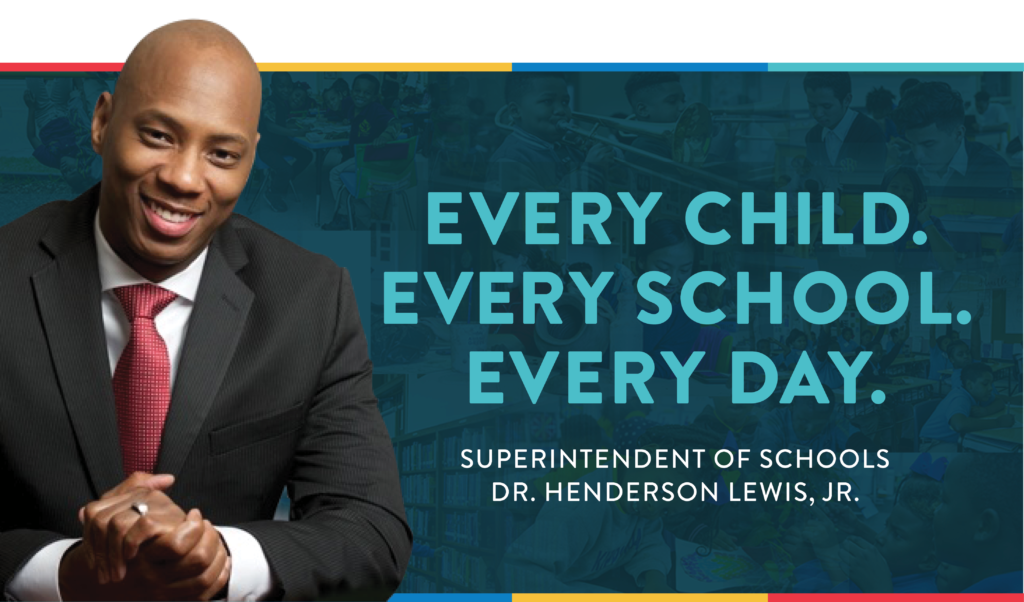 I recently highlighted two NOLA Public Schools (NOLA-PS) success stories in the New Orleans Advocate-Times Picayune Opinions section.
Kayla Francois graduated in 2018 with a TOPS scholarship and just started her second year at the University of Louisiana at Lafayette, majoring in Moving Image Arts and dreaming of her first solo film project. Kayla is a first-generation college student and hopes to inspire other kids to take the same path.
Malik Jackson is another 2018 graduate I want you to know about. In 11th grade, he was uncertain about his future. Then one of his teachers introduced him to a carpentry program through the New Orleans Technical Education Program. There, Malik studied carpentry, earning an industry credential. He now has a stable, well-paying job with a local commercial contractor.
These young people are thriving, but I know this isn't the case yet for every student. So, I want to take a few minutes as the school year begins to be honest about where we have been and where we are today — so we can move forward together on behalf of our city's children.
By every measure, our schools are dramatically better than they were before Hurricane Katrina. Hands down, no debate.
• Our literacy and math proficiency rates are up by more than 20 percentage points.
• Our on-time graduation rate has grown from 54 percent to 78 percent. Because of this improvement, more than 800 families celebrated graduations this past spring than would have in the spring of 2005.
Back in 2005, most of our neighborhood schools were failing schools. In fact, 63 percent — more than 6 out of 10 students — went to F schools. Today, it is down to 8 percent.
Recently we learned that for the second consecutive year NOLA Public Schools outperformed the state, Jefferson Parish, Caddo and East Baton Rouge Parish — the other large school districts in the state — on the percent of students across sub-groups achieving "top growth". This is real, true progress. Our community can and should take pride in how far our schools have come, the hard work of our more than 3,500 educators, and all that our children have achieved. You can read my full op-ed here.
September is also national Attendance Awareness month highlighting our "Strive for less than 5" absences per year educational campaign. NOLA-PS has partnered with Baptist Community Ministries (BCM) to launch this campaign which challenges families to strive for less than five absences and tardies throughout this new school year.
In New Orleans, 25 percent of public school children from kindergarten to 12th grade were chronically absent during the 2017-2018 school year; meaning they missed more than 10 percent of the school year, or 15-18 days. Missing more than five days of school can impact learning and lowers test scores and can put students at risk of repeating a grade and/or dropping out of school.
Our mission is to provide the best education possible for our students. When students aren't in the classroom, they're missing out on the critical lessons and skills they need to acquire in order to be successful not only in school, but also throughout their lives.
This month's attendance awareness campaign works to remind the Greater New Orleans community, our families and students, about the importance and benefits of consistently attending school. We want everyone, not just our students and families in our district to be a part of this mission and encourage our students to strive for less than five. So please show your support and partner with us to support our city's children.
Sincerely,
Dr. Henderson Lewis, Jr.
NOLA-PS Superintendent of Schools
By accepting you will be accessing a service provided by a third-party external to https://nolapublicschools.com/