August 2019: Welcome Back!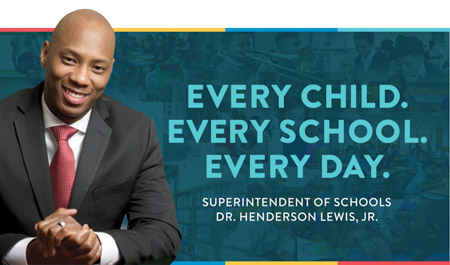 The arrival of students to campuses across our community of schools this month marks the end of summer break and the exciting start of the 2019-2020 academic year. I hope that this is a great year for all schools in NOLA Public Schools (NOLA-PS) and that we all make the most of new opportunities to better serve our students and families.
I would like to share a few highlights from the summer that we have accomplished in collaboration with our schools and partners to prepare for this school year: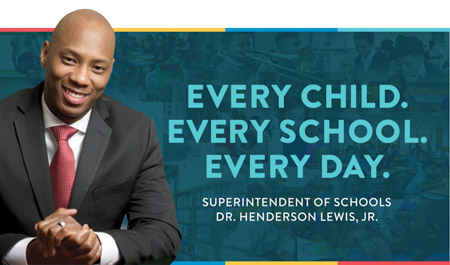 In August, NOLA-PS held a dynamic two-day Summer Training Collaborative at Benjamin Franklin High School to encourage dialogue about the unique challenges public school students face, as well as how schools can best offer the necessary supports to students for long-term success. The training brought together more than 400 counselors, school leaders, social workers, special education staff and other educators with the goal of improving student support.
This school year, NOLA-PS and Children's Hospital are partnering with over ten schools to launch a school-based telehealth program that brings skilled pediatricians to students through video conferencing equipment. Students with mild or common concerns can have a clinic visit without being picked up from school (think, Facetime for doctor's visits). For our families, this is a convenient solution that improves student attendance and reduces the barriers in accessing healthcare.
In September, we are encouraging our community of schools to celebrate being back in the classroom by inviting our students, teachers, and families to our second annual Back-to-School Fest at the Audubon Zoo on Saturday, September 14 from 11 am – 4 pm. The Zoo is providing free admission to the first 10,000 students and families who show up. I encourage everyone who is a part of our NOLA-PS community to come out and celebrate our diverse system of schools while showing off your unique school pride.


As the 2019-2020 academic year begins, we at NOLA-PS are also working with our school leaders to learn from our successes and identify new and betters ways to support our students' success. And I hope our students reach new heights and remain focused on achieving extraordinary things in the classroom and across our city. As the late Nobel-Prize winning author Toni Morrison once wrote:
"You can do some rather extraordinary things if that's what you really believe."

Sincerely,

Dr. Henderson Lewis, Jr.
Superintendent of Schools
By accepting you will be accessing a service provided by a third-party external to https://nolapublicschools.com/