*
Subscribe To Our Newsletter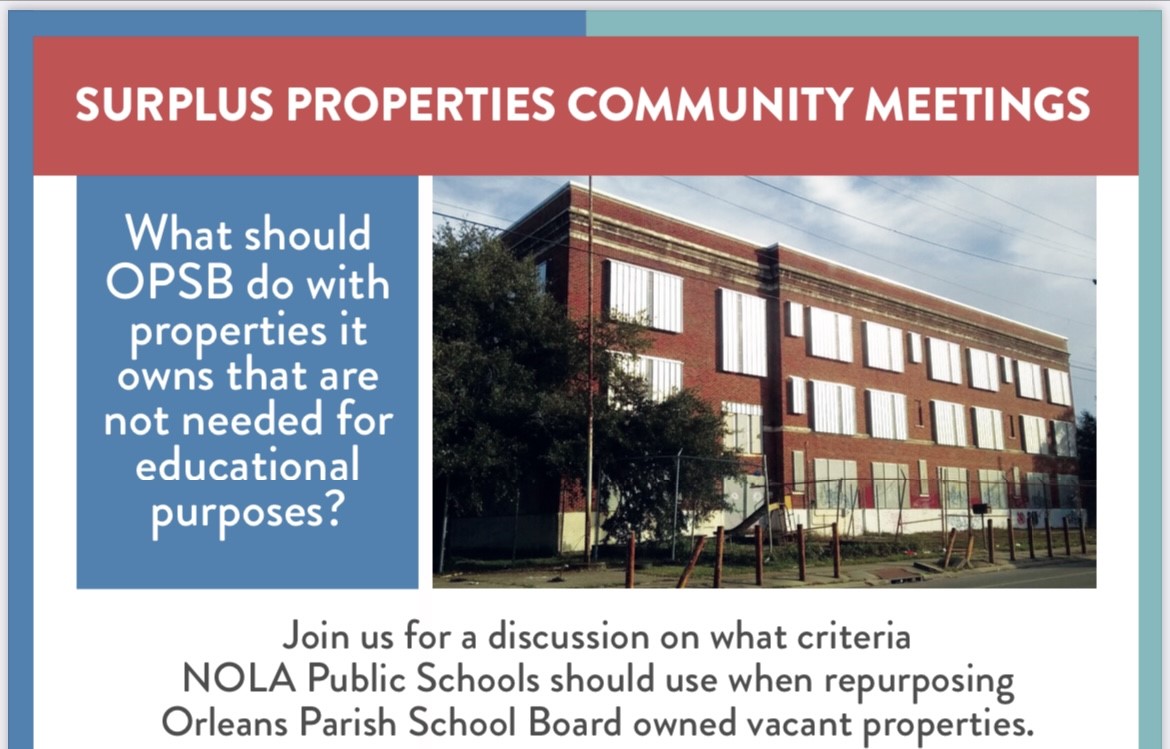 Surplus Properties Community Meetings
NOLA Public Schools invites you to be a part of the conversation about the future of OPSB-owned vacant properties that are no longer needed for educational purposes. Read more.
NOLA-PS Renaming Initiative
NOLA-PS outlined a plan to rename school facilities in response to recent public requests and in accordance with policy approved by the OPSB to ensure school facilities do not have names honoring figures from our painful past. The board believes all schools should be welcoming, inclusive, and inspiring places for all students. Our goal is to ensure the names of these physical school facilities and the people that we honor reflect the values of the school district. For more information, please visit: nolapublicschools.com/renaming
Teach New Orleans is the fastest way to share your resume with all New Orleans public schools. Visit The New Orleans Teachers Job Board, to apply now and start making a difference today.
Ask Listen Learn Campaign
Ask, Listen, Learn is a free, fully digital, turnkey underage drinking prevention program for kids ages 9-13, their educators, and families. It is aligned to Common Core, Next Generation Science, and National Health Education standards. The program contains eight modules – seven focused on alcohol and the developing brain and one focused on cannabis and the developing brain – that are neuroscience-focused animation videos with accompanying lesson plans, classroom activities, and resources for both educators and parents. New Orleans-based artist and activist Brandan 'BMike' Odums has created art for the lesson plans and program that reflect New Orleans youth and culture. Click here to learn more about these resources and materials.