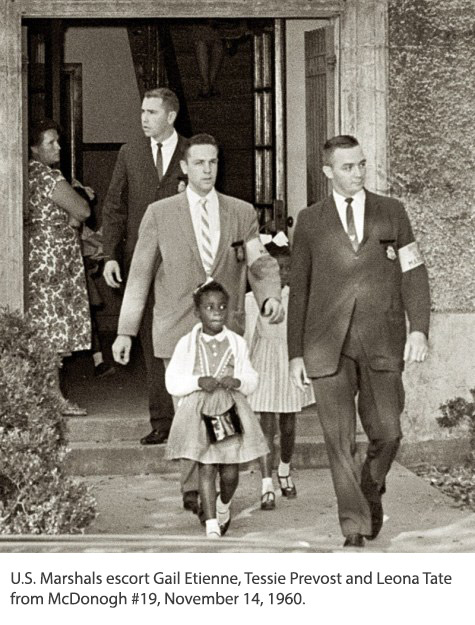 One hundred twenty-three years after the founding of New Orleans as a French port city and thirty-eight years after the Louisiana Purchase, the New Orleans Public Schools system was established on March 26, 1841, with the assistance of America's champion of free public education, Horace Mann. Local civic and business leaders had solicited Mann's leadership because he shared their belief that free public schools promoted common democratic ideals, decency and order. Furthermore, given the city's polyglot population from many nations and cultures and with low literacy levels, common public education offered a unifying opportunity for developing a modern city.

The school system (formerly called the Orleans Parish School Board or OPSB) has historically operated within various systems of governance, funding, politics, bureaucracy, educational philosophy, and social and cultural norms, many of which constrained the system's ability to achieve the stated goals of its founding. Until 1960, except for a short time during Reconstruction, schools were by law either racially segregated or severely limited for African American youth. Until the 1970s, certain courses were unavailable to either girls or boys. Until 1974, most students with cognitive disabilities were limited to special schools or were considered as not "educable" by regulations. Oftentimes, debates centered on the relative priorities of college preparation versus vocational training. Since the 1840s, funding limitations left the system with a mostly outdated and deteriorated stock of school facilities.

Despite these challenges, school leaders and teachers strived to achieve for their students the system's founding ideals, thus leading to individual success and community progress. Regulations and programs were changed to promote equity within funding. Governance and organizational structures were modified for efficiency. However, overall achievement levels and graduation rates remained behind state averages, and general community consensus was that public school improvement was necessary for economic growth and the reduction of local poverty.

Before Hurricane Katrina struck New Orleans in 2005, Louisiana had created a Recovery School District (RSD) to takeover and transform failing schools. After the storm, RSD's scope was expanded to include schools performing below state averages within an academically troubled system that was plagued by severe financial distress, i.e., OPSB. Both RSD and OPSB eventually authorized charter schools to reform local education through decentralization based upon autonomy and accountability, while working with state and federal agencies to rebuild and modernize school infrastructure. Schools improved, student achievement increased, graduation rates rose, new and renovated campuses reopened, budgets balanced, and OPSB's credit rating improved. By 2016, public officials and community leaders alike agreed that conditions were progressing to reunite the RSD and OPSB schools under the one elected local board, OPSB. After an open and publicly engaged planning process, the unified school district opened on July 1, 2018. Educators, families, and community partners actively monitor and discuss how our unique, decentralized system operates in practice with OPSB as authorizer rather than traditional operator.

Now OPSB calls its administration or central office NOLA Public Schools to represent and honor the city it serves.